Hello, I'm the Five Foot High Guy
Jimmy Vee
Author, Ventriloquist, Magician, & Entrepreneur 
100+

Ventriloquist
Dummies





Welcome to my World
I'm many things in this mad-cap world, a savvy CEO, a huggable husband, a funny father, an acclaimed author, a creative copywriter, a tone-deaf trumpeter, a miniature magician, a corny comedian, and a verbose ventriloquist.
But above all, I'm living proof that big things really do come in small packages. 
Author
Check out my books for both business professionals and children. 
Ventriloquist
Vent & puppets have changed my life. Come explore my collection.
Magician
I love how magic shows people the wonder in the world. See my show. 

About Me
Be Who You Are And You Will Go Far
Hello! I'm glad you've dropped in on my little corner of the World Wide Web. This is a place where we can "e-meet" and you can learn a bit more about me (and hopefully I'll get to meet you). I'm a big believer that the fabric of your life is made up of the books you read, the places you go and the people you meet. That's why I'm love to read, travel and meet new friends—even if some are made of foam and wood.
If you want to learn more about my books (both children's and business) or want to see my collection of puppets, learn more about the art of ventriloquism and it's amazing community or about my magic. You're in the right place. And don't forget to reach out and say Hi!
Education
BA in Advertising
MA in Org.Management
Fav. Quote
"The reasonable man adapts himself to the world. The unreasonable one persists in trying to adapt the world to himself. Therefore, all progress depends on the unreasonable man." - George Bernard Shaw 

My Unique Ability
Connect, Create, Captivate & Solve
I use my passion and personality to connect with and create wonderful experiences for others.
My unique ability is fearlessly and continually, conjuring unusual ideas, simple solutions & unique shortcuts that cut through the crap so I can rapidly solve problems, spur fast action and trigger rapid improvement.
I use my unique gifts and talents to inspire and encourage people to think differently, be better and achieve more than they ever thought possible by breaking norms in order to make life and business more ESP—Enjoyable, Simple and Prosperous®.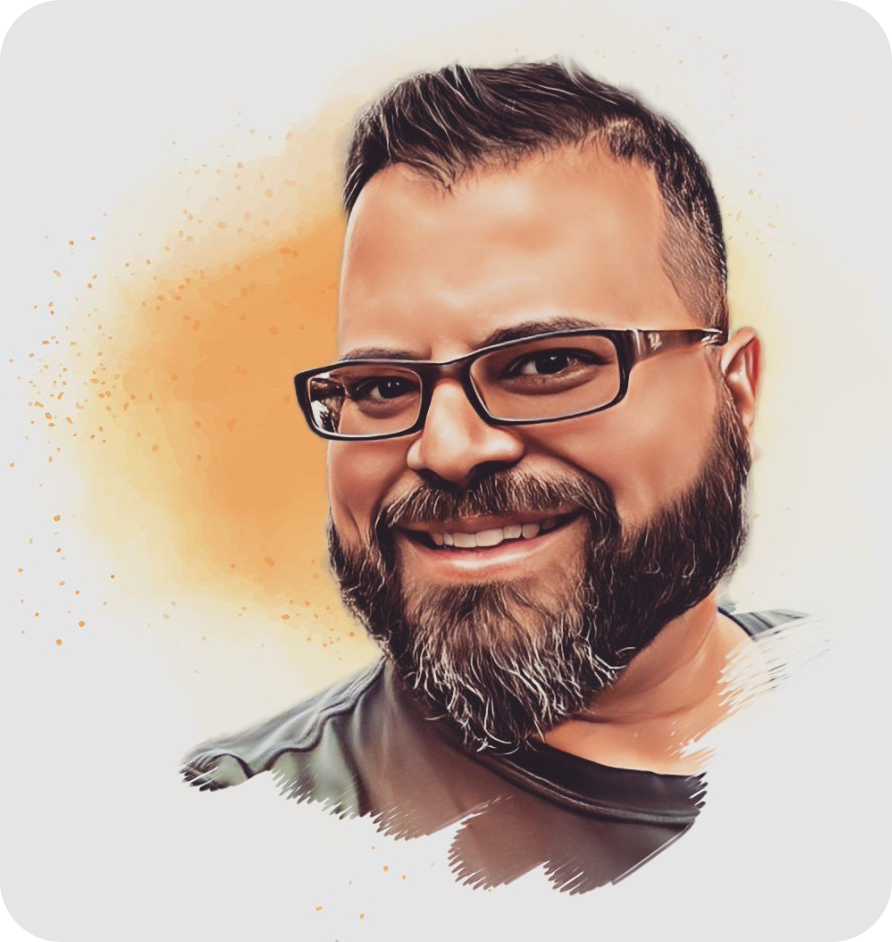 Five Foot High Marketing Guy
Short, Opinionated & Powerful
Aside from puppets, ventriloquism and magic, I'm a marketing guy, entrepreneur and visionary. My agency, Gravitational Marketing, has received many awards & accolades, here's a few... 
Best Places To Work
We've received the Best Places to Work award from Orlando Business Journals 8 times. We've also received The Great  Place to Work award multiple years in a row and have been voted Top Work Places by The Orlando Sentinel. 
Top Marketing Agency
We were recognized as one of the Top 100 Advertising & Marketing Companies by Inc. Magazine. 
Ripley's Believe It Or Not
One of our outrageous and innovative marketing campaigns was even made it into Ripley's Believe It or Not. 
Get in Touch
Wanna chat about magic, my books (heck, books in general—I read a lot!), ventriloquism, puppets?
Reach out. 

Address
12301 Lake Underhill Rd., Suite 247, Orlando FL 32828